La marque de prêt-à-porter française The Kooples a demandé à la it-girl Emily Ratajkowski de penser le sac idéal pour une femme sans portefeuille.
Emily Ratajkowski l'avoue elle-même, elle adore les sacs à main. Alors, The Kooples lui a offert la possibilité de créer le sien.
L'affaire est dans le sac
Après avoir joué au top pour Tes Kooples's Fall 2017 collection, la it-girl collabore donc avec la marque française de prêt-à-porter. Le sac Emily by The Kooples a été imaginé par la jeune femme de 26 ans, elle qui s'essaie au stylisme depuis son plus jeune âge.
« Quand j'avais 8 ans, je dessinais des possibles robes de mariage pour mes professeurs à l'école élémentaire… »
La native de Londres avoue toujours dessiner comme un enfant mais promet un fourre-tout hybride, comme elle les aime.
« J'ai regardé l'ensemble de mes sacs et j'ai été réaliste à propos de ce que j'aime vraiment et de ce que j'aime moins… J'ai fini par associer mon porte-monnaie préféré avec le plus pratique de mes sacs à main. »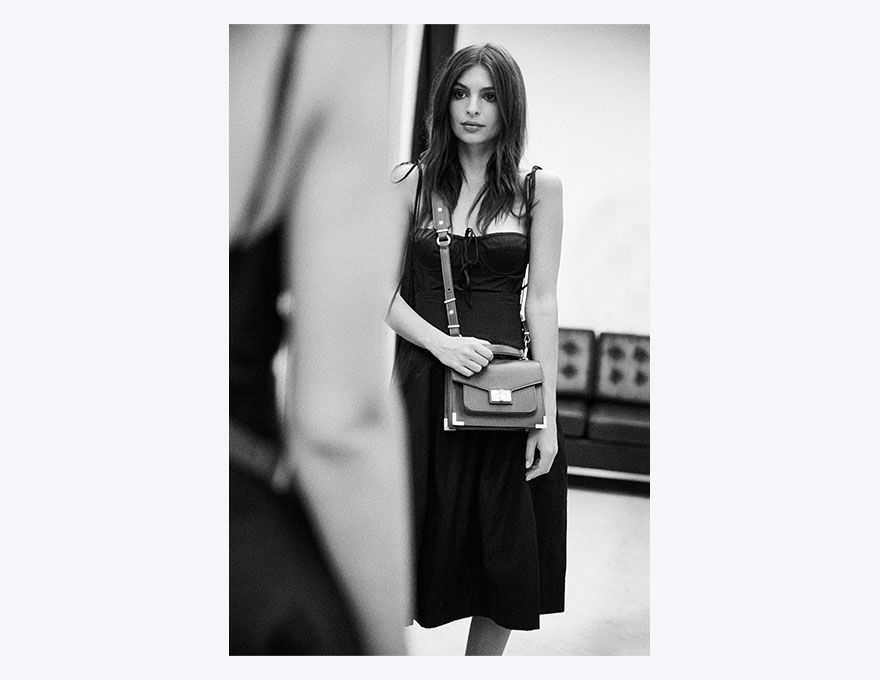 Le sac Emily by The Kooples sera disponible prochainement, et en trois tailles : petit (375 dollars), moyen (445 dollars) et large (495 dollars). Les prix en euros n'ont pas encoré été communiqués.
Egéries, Influenceurs, Youtubeurs, Agent de personnalités, Endorsment, Team-building, Conventions… Pour toutes infos et questions sur le Celebrity Marketing, contactez-nous.
Crédit photo & vidéo © : The Kooples