Avec une telle sirène à son bord, la compagnie minimise les risques de naufrage.
Après avoir été l'égérie d'Oral-B et Activia, la bomba latina, aux commandes de la nouvelle campagne Costa, légère et onirique, tente de reléguer le souvenir du Concordia et de son fameux commandant, Francesco Schettino, en cale sèche…
[themeone_video mp4= » » webm= » » ogg= » » youtube= »https://youtu.be/oALzBltwENg » vimeo= » » poster= » »]
[themeone_spacer height= »30px »]
Pour compléter le plateau musical, la croisière s'amusera avec l'animation « The Voice of the sea », inspirée de l'émission The Voice, où les passagers-candidats pourront se déhancher sur les tubes de Shakira.
La stratégie de Celebrity Marketing de Costa Croisière s'étend également aux fourneaux, avec le choix de Bruno Barbieri, chef Italien comptant 7 étoiles Michelin sur sa toque d'Amiral, qui composera les menus.
Un cochon à la mer !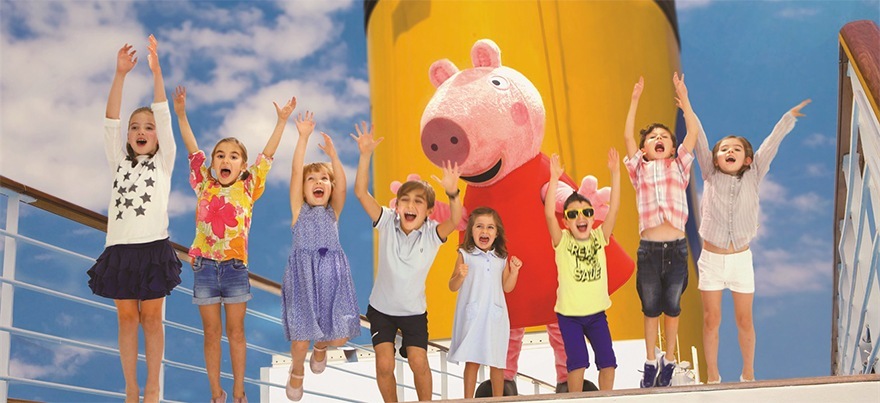 Quant à l'idole des enfants, Pepa Pig, elle devient également ambassadrice de la compagnie, et mascotte des jeunes matelots à bord.
La mer risque d'être fort agitée avec cette nouvelle vague de Celebrity Marketing, et il se murmure que Shakira et Pepa sont déjà copains comme cochons…
Pour toutes infos et questions sur le Celebrity Marketing, contactez-nous.
[themeone_pull_quote align= »left » border= » » width= »40% »]
Crédit Photos et Vidéo © : Costa croisière
[/themeone_pull_quote]