Andreja Pejic, premier modèle transgenre égérie d'une campagne beauté.
Sous le feu des projecteurs, Caitlyn Jenner dévoilait récemment, en une de Vanity Fair, sa nouvelle identité de femme. Celle qui s'est fait un nom comme beau-père des Kardashian était même pressentie pour de possibles partenariats publicitaires dans l'univers du maquillage, une révolution pour la communauté transsexuelle.
[themeone_spacer height= »10px »]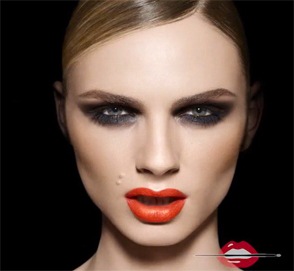 Elle n'est cependant n'est pas la seule à intéresser les annonceurs : la mannequin Andreja Pejic, 23 ans, a, elle aussi, des arguments pour convaincre.
Et c'est Makeupforever qui a sauté le pas : elle devient l'égérie de leur nouvelle campagne.
Le message qu'a souhaité faire passer cette filiale du groupe LVMH, en choisissant un top transgenre, est celui de l'affirmation de soi. Cette semaine ont été présenté les premiers teasers de la campagne « Be Bold, be unexpected, be you» («soyez audacieux, inattendu, soyez vous-même»).
Cette campagne est un énorme enjeu pour l'image de la marque, mais devrait faire le buzz et ravir une communauté trop souvent oubliée.
[themeone_spacer height= »1px »]
Sur son compte instagram, Andreja Pejic se réjouissait de la nouvelle :[themeone_quote color= » »]Le monde est aussi bigarré que les 40 couleurs de Make Up For ever [/themeone_quote]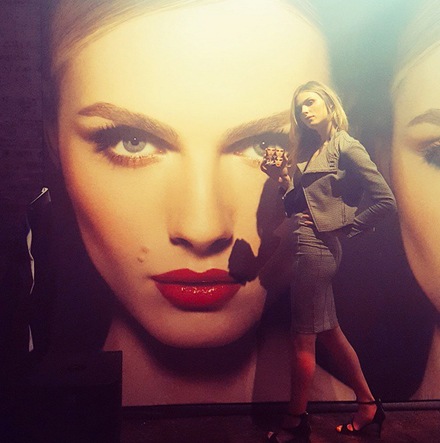 Pour toutes infos et questions sur le Celebrity Marketing,  contactez-nous.
[themeone_pull_quote align= »left » border= » » width= »40% »]
Crédit Photo © : MakeUpForever
[/themeone_pull_quote]